The Origin credit card is provided by Vanquis Bank, winner of the Moneyfacts Credit Builder Card Provider of the Year in 2015, 2016, 2017 and 2018
We help people who want to build their credit rating. And have already accepted over 3.5 million people (as of September 2017)
We provide a sensible way to stay in control of your money
Our parent company was established over 130 years ago in Bradford, Yorkshire
To build your credit rating and be considered for credit limit increases, use your card sensibly, stay within your credit limit and pay your monthly minimum payment on time. Not doing so could harm your credit rating and make obtaining credit more difficult.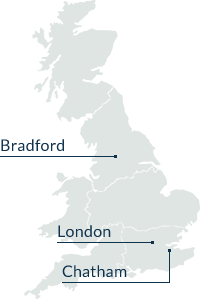 WE HELP PEOPLE WHO WANT TO BUILD THEIR CREDIT RATING
We specialise in helping people with either no credit history in the UK or a poor credit history to build or rebuild their credit record and improve their credit score. We try to accept people who have been turned down by other credit card providers and give them the opportunity to build a strong credit record by demonstrating that they can manage a credit card by paying their monthly bills on time and staying within their credit limit.
Vanquis Bank has a great history of helping people who are new to credit or looking to rebuild their credit. We've already helped over 3 million+ people across the UK. We could help you too! We'll provide you with the tools and tips you'll need to build yourself a strong credit rating, plus plenty of advice and support from our UK call centre.
WE'LL HELP YOU MANAGE YOUR MONEY AND CREDIT LIMIT
We want your credit limit to suit you and your card use. We also want to ensure that your credit limit gives you the freedom you need without you getting out of your depth. That's why we'll set your credit limit at a manageable level and assess it again in the future depending on how you use your account.
You'll start with an easy to manage credit limit up to £1,500. You could get a credit limit increase after your 5th statement and further increases every 5 months, up to £4,000
WE PROVIDE A SENSIBLE WAY TO STAY IN CONTROL OF YOUR MONEY
The best way to manage your credit is to keep up to date with how much you've spent each month. We'll send you a monthly statement, but should you need to know your balance or how much you could spend, simply call our 24 Hour information service. Or go to vanquis.co.uk and register for eVanquis so that you have 24/7 access to your account information.
With eVanquis, we'll also send you an SMS and email to tell you that your statement is ready, how much you need to repay that month, and by when. We'll also send you a payment reminder SMS and email 5 days before your monthly repayment is due to remind you to pay on time and build yourself a strong credit record.
WE ARE A UK BASED COMPANY
Vanquis Bank is a UK based credit card company. You can trace our roots back to Bradford nearly 130 years ago when our parent company Provident Financial was established. Vanquis Bank was formed in 2002 and has accepted over 3.5 million customers in the UK (as of September 2017).
Our customers are the focus of what we do. Our call centres in Chatham, Kent and Bradford, Yorkshire are dedicated to giving you all the support you need. That means you'll be talking to someone who understands your situation, needs and who will work with you to help where they can.
WE ARE PART OF THE PROVIDENT FINANCIAL GROUP
Vanquis Bank is part of Provident Financial, a leading UK financial provider. The company was founded in Bradford in 1880 by Joshua Kelley Waddilove, who devised a system to help local families buy what they needed, when they needed it with vouchers that could be used in local shops. The families then paid back the vouchers in small affordable weekly instalments.
Since then Provident Financial has grown and grown, leading to the establishment of a home credit group in the 1990s and the formation of Vanquis Bank in 2002.